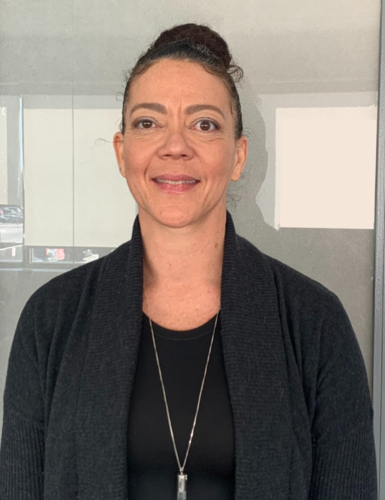 Lisa Forrest, E-RYT300, RP II Yoga Teacher | Reiki Practitioner | Spiritual Coach | Mental Health Advocate
Lisa's passion for helping others "Be Who They Are", began more than 20 years ago and led her to become a certified Yoga teacher in 2002. This ignited her quest for self-discovery, learning, unlearning, relearning, and reinventing herself. Through the years Lisa took numerous workshops and certifications, studied, and applied yogic philosophies to her own life, that transformed her approach to teaching. Combining various styles of yoga and spiritual guidance, Lisa places greater emphasis on teaching people how to tap into their true nature within.
In 2006, Lisa became a Level I Reiki practitioner and in 2009 took her level 2 training, that allowed her to help people on a deeper level, whether they needed in person or distance energy healing, assistance while recovering from an injury or surgery, support through palliative care or inner peace to transition at the end stage of life. Currently Lisa is pursuing a program to become a Master Reiki Practitioner/Teacher.
Lisa has a personal understanding of the importance of mental health and wellness and is determined to make her life's work helping all of humanity live more abundant and fulfilling lives.
When Lisa isn't serving others, she loves watching Netflix, spending time with her children, and playing with her pets. Her happy place on a beach with absolutely nothing to do.